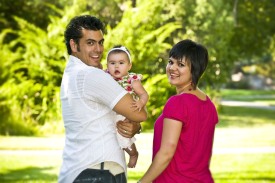 Advantial Insurance Agency has a full-service benefits department that's been helping businesses protect employees and their families in the Plano area and throughout the state of Texas for years. We specialize in serving Texas employers.
Rising health care costs, complicated plan designs and regulations have made it even more important to have the right advisor. Advantial Insurance will take time to help you understand the challenges and design an Employee Benefits plan that helps keep costs in check while maximizing value for your employees.
By utilizing the resources and skills of the exceptional team of benefits professionals at Advantial, you have the advantage of an experienced partner to help articulate and implement a benefits program that embodies the quality and performance you seek.
Your Advantial team coordinates the services and assistance you need for a successful program by drawing on sophisticated resources, including, but not limited to:
Powerful pricing and cost analysis resources
Benchmarking tools
Expertise in plan development and design
Administrative resources
Mobile applications
A shared commitment to the values of respect
Our solid vendor relationships translate into powerful advantages for our clients. We have earned access to top decision makers in nearly every facet of the insurance industry. Our staff of professionals not only possesses in-depth knowledge of critical issues, we also have the communication skills required to articulate our client's needs and negotiate for the optimum outcome. It's all part of our shared commitment to the values of respect and honesty, and our collaborative effort to deliver the results our clients deserve.
Strategy
Discovery meeting to determine client goals and philosophy for benefit strategy
Full benefit plan consultation and design
Claim advocacy
Strategic audit and analysis
Wellness discovery
Strategy meetings
Funding strategy and analysis
Communication Support
Customized communication templates
Presentations, open enrollment communications
Periodic newsletters and updates
Compliance and specialty health webinars
Customized benefit open enrollment and new hire benefit guides
Compliance tools and training solutions
Metrics and Reporting
Customized financial reports
Benchmarking
Monthly claims report and analysis
Funding and contribution strategy
Stop loss deductible analysis
Budget analysis